Vocal for Local
Let's revive the age-old tradition of lighting of earthen diyas - Vocal for Local
Let's spread positivity by expressing empathy for family - both young and old
To enliven the earth through imbibing sustainability
To collectively embrace environmental friendly practises .To create ecosystem for knowledge and nurturing humanitarian cause
It's time to Pause for a Cause !
Because We Owe It To Our Children .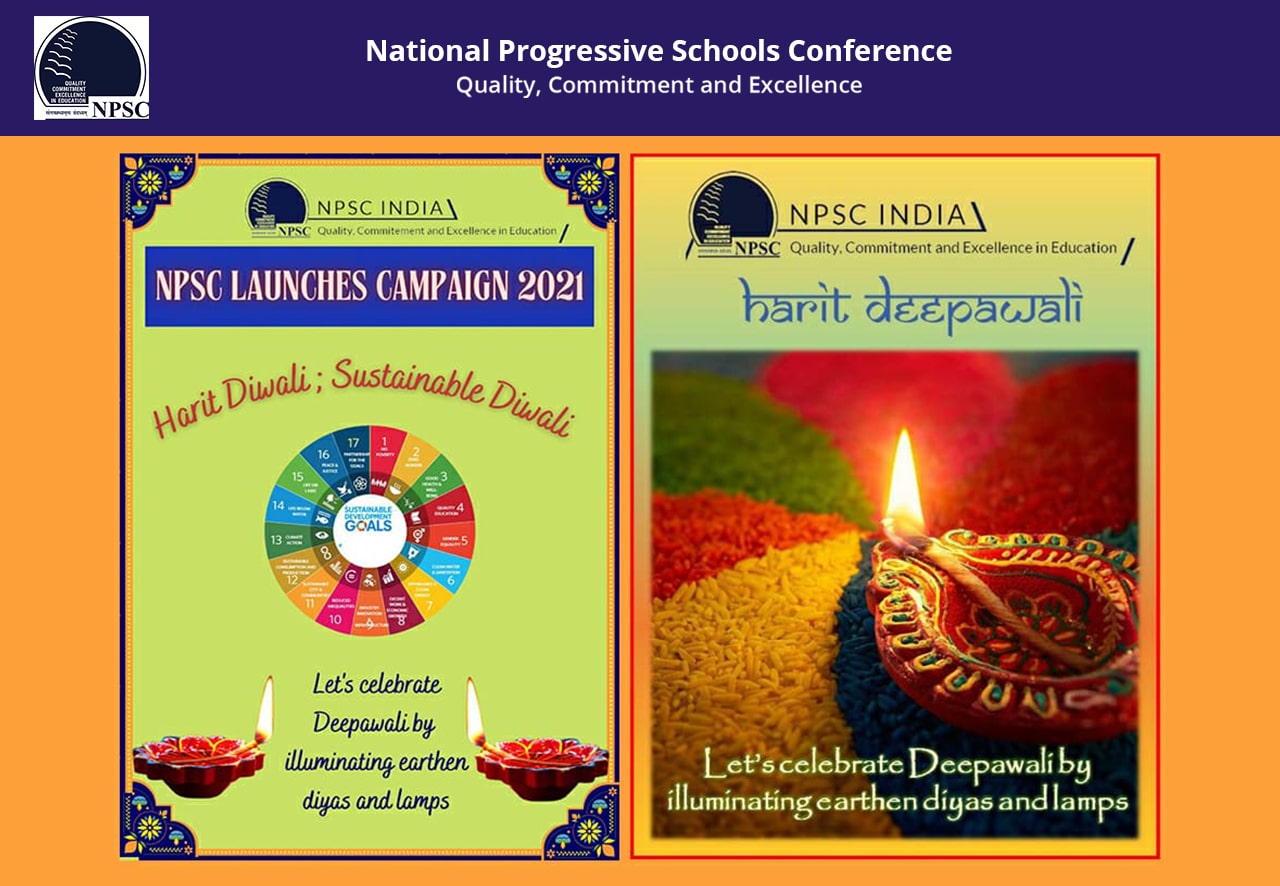 Eco Friendly Diwali
Diwali, a festival of lights, is an occasion to celebrate the awareness of the inner light.
Let us celebrate Diwali in a green way and say no to firecrackers. Step forward to save the environment from the hazardous fumes and keep the air clean.
The real victory lies in overcoming the temptation of bursting crackers. So pledge today to save our mother nature from air pollution and emerge victorious.
Make organic rangoli and light up locally made earthen diyas. Decorate your house with LED lights and lamps.
Let us say no to firecrackers and yes to a pollution free Diwali.
Joy of Giving
When life gives and blesses in abundance ,
the best way to raise the standard of living is by raising the standard of giving!
Even a small gesture is capable enough to bring a smile on someone's face,
and a small initiative is sufficient to brighten someone's life!
This Diwali let us take a pledge to be one of the kind messengers of God and serve humanity in our own special ways!
Let's not forget our Nature this Diwali,
taking Sustainable Action will be our future Glory.
Earth is our home and environment is our roof.
Save the planet , before existence on earth loses its proof.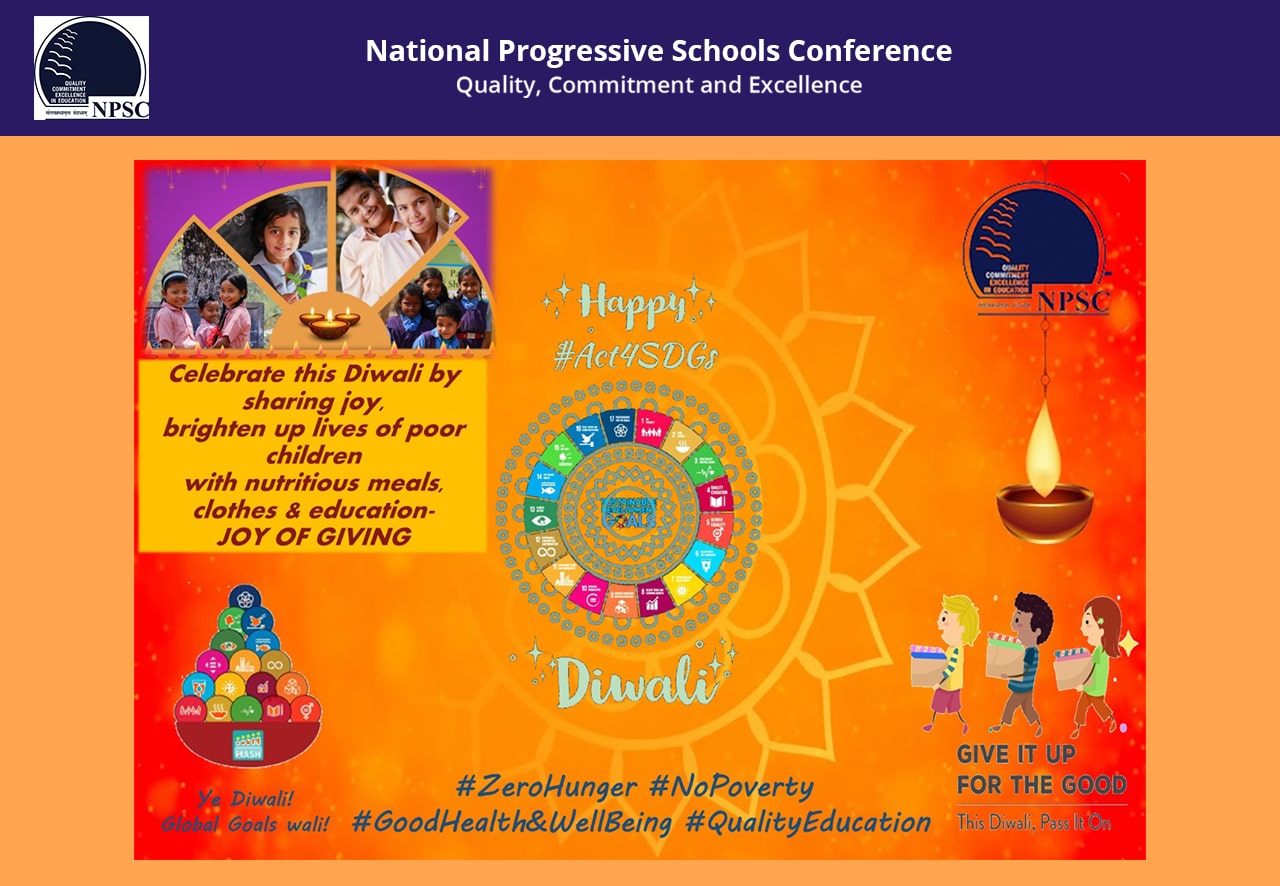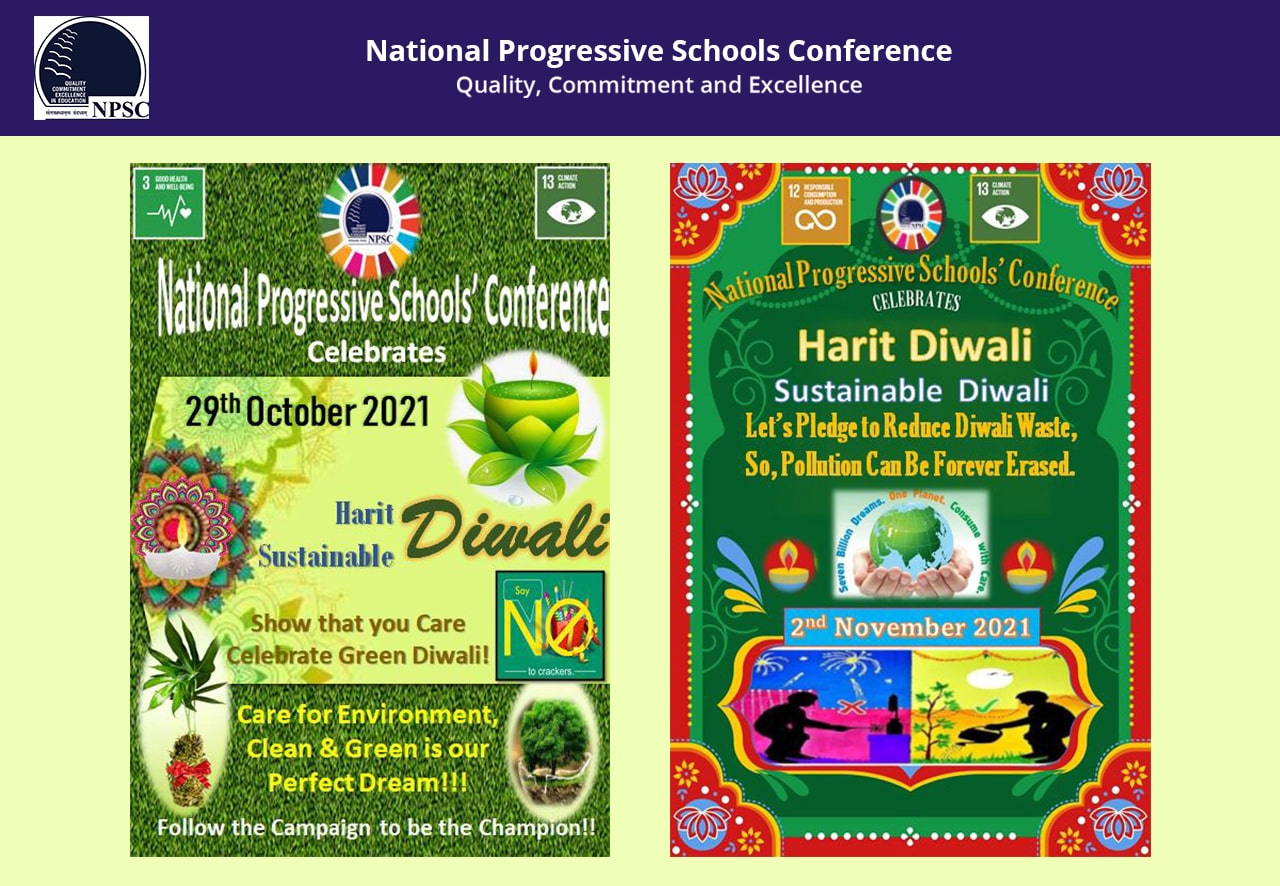 Recycle ,Reinvent - Build The Sustainable Nation
Recycle your waste and make a change,
Before everything in the world gets too late.
Let's minimize the poisonous effects on Environment,
maximize the happiness with further enhancement.
Let's come together and Reinvent Diwali traditions,
It just takes few steps to build the Sustainable Nation .
Decluttering Our Minds
Clutter smothers. Simplicity breathes. Amidst the rare streaks of happy thoughts, we host innumerable unhappy ones in our minds. Self-pity, self-doubt, and anguish play a big role in harbouring negativity in our minds. It seems essential that we learn to untangle our minds from this traffic of negative thoughts, for the sake of our mental and emotional well-being.
So, this festive season, let us try and declutter our minds. Let us not only Marie Kondo our house but also our soul. Let us acknowledge our feelings and dispose of any grudges and prejudices which hold us back. Let us create space for the light of love, laughter, and joy to fill our hearts.
Our life is shaped by our mind, for we become what we think. Joy follows a pure thought like a shadow that never leaves.- Buddha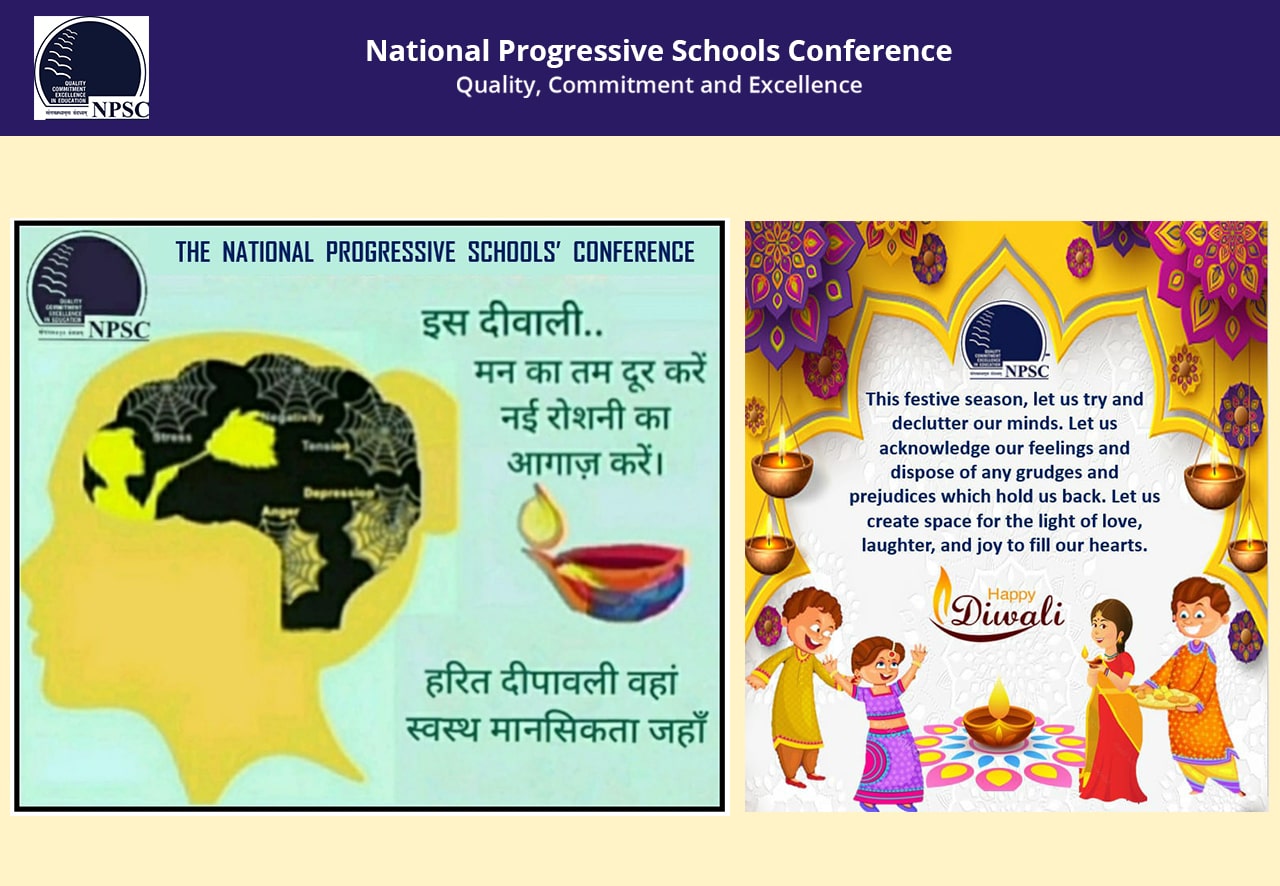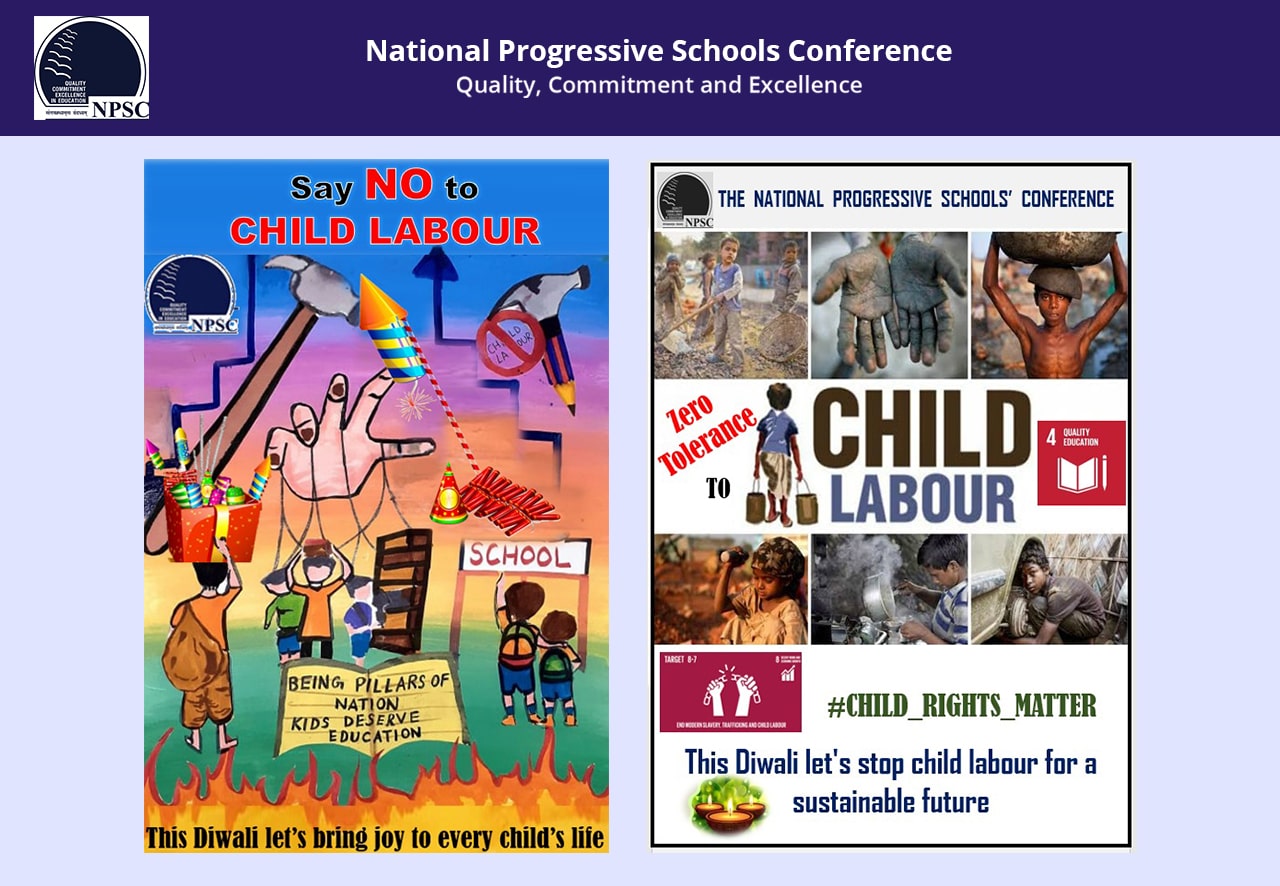 Say No to Child Labour
We all enjoy the glittering illuminating explosions of fireworks. How long does the amusement last, 2-3hours? But, do we all know the cost at which we have the moment of adrenaline rush?
Every year hundreds and thousands of children are pushed into the darkness of working in the firework industry, which lights up our Diwali night but scars underage children for a lifetime. Juveniles in firework factories across India suffer physically with bruises, burns, chemical reactions and mental distress.
They aren't a marionette but the future of our nation, so let's not manipulate them with strings but give them wings to fly. Say NO to crackers and light up someone's life.
As rightly said by Nelson Mandela
"There can be no keener revelation of the society's soul than the way in which it treats its
children"
So, let's pledge together to celebrate a cracker free Diwali. Begin with yourself first, spread the awareness and make this a movement.
Swachh ,Swasth and Sustainable Diwali-
Let's Join Hands & Come Together
Manage Waste Today To Sustain The Future .
Pollution Free Diwali Brings Us Khush....hali,
Not Taking care of Environment will make things deadly.
Stop burning Crackers Instead gift Planters,
If We Start Others will Follow,
Bringing Pure Joy And Just No Sorrow.
Let us Focus more on Solution,
Saving Environment will bring the Revolution.
Ease the Burden of Landfills, This Diwali
Celebrate Swasth&Swachh Diwali.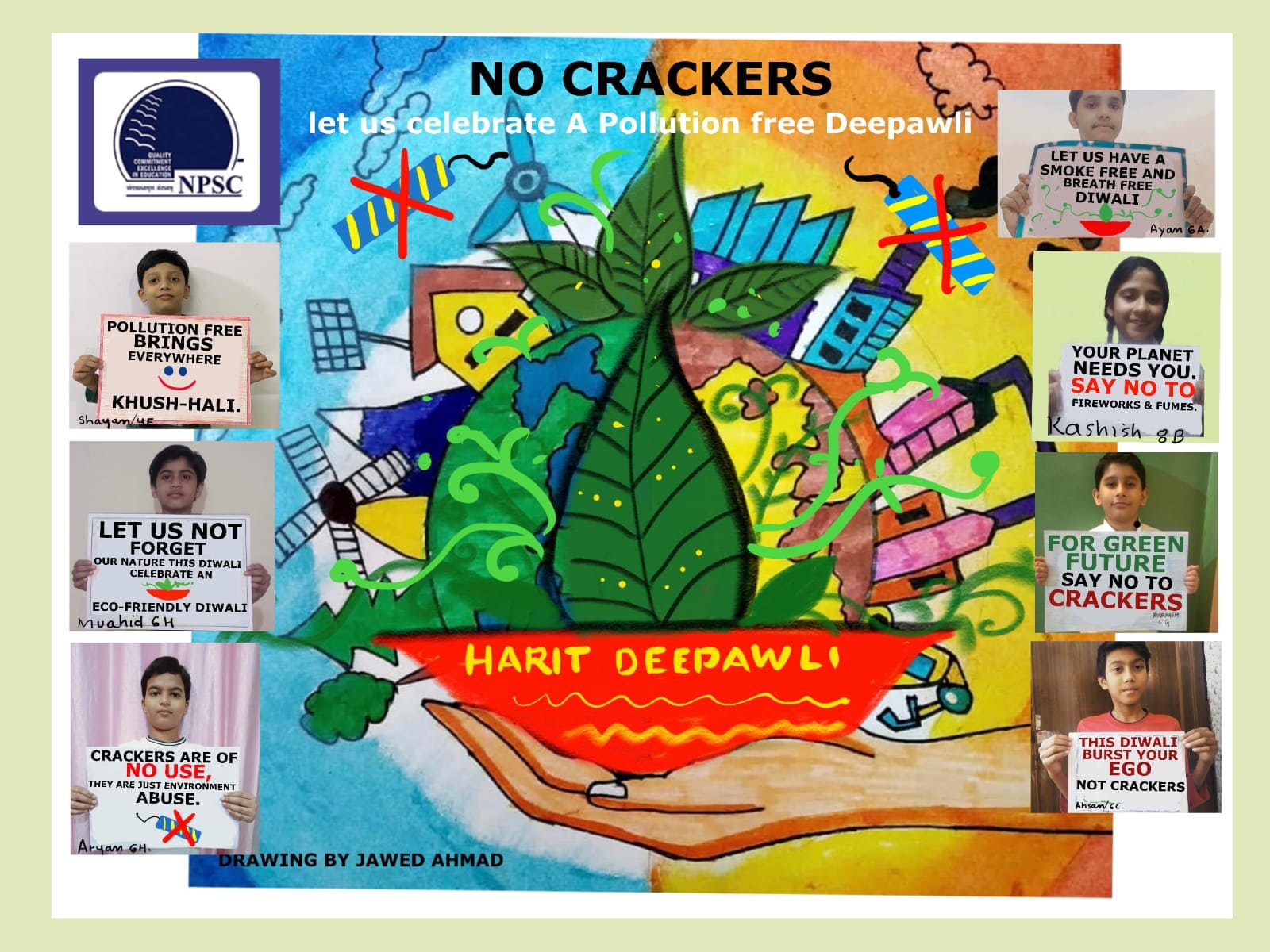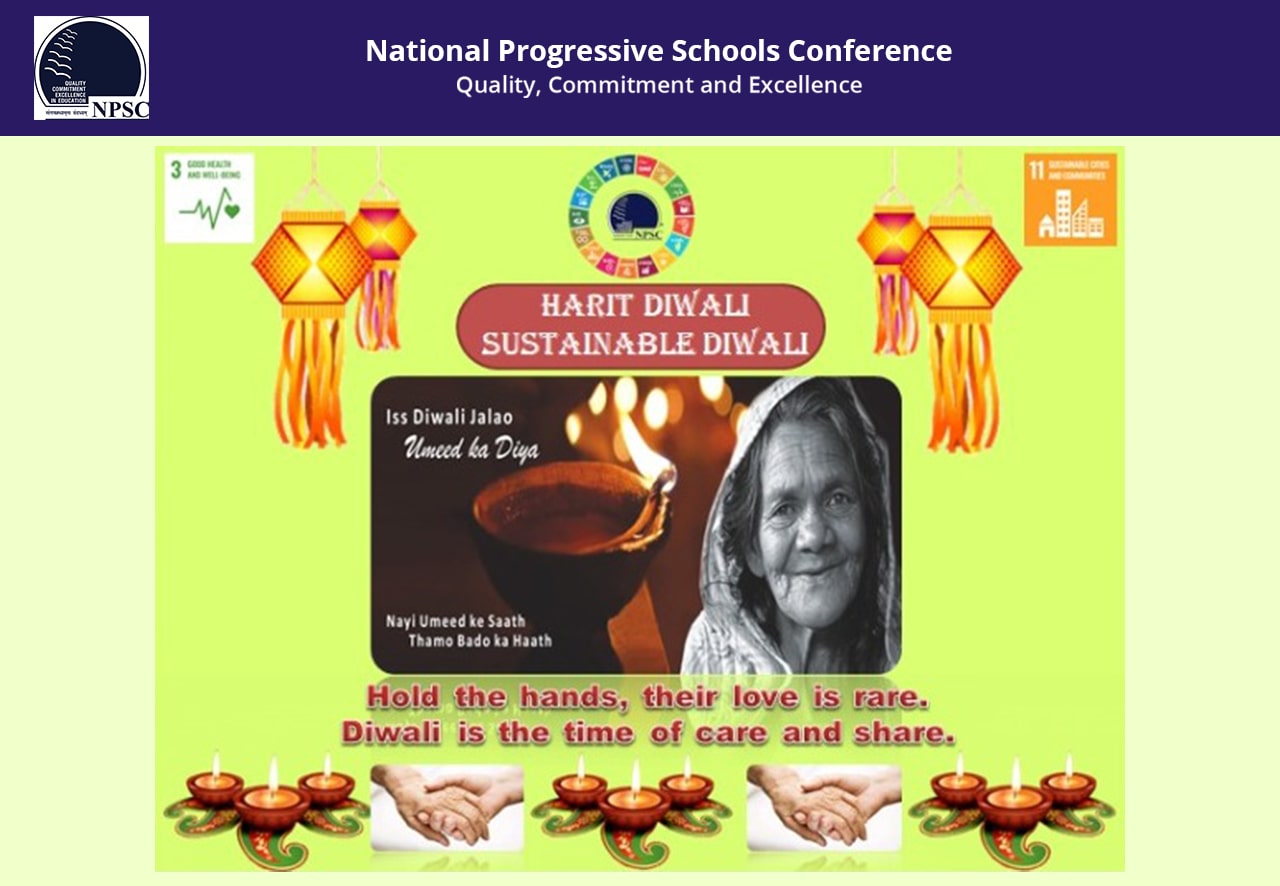 Care and Share
Rejoice on this blessed occasion,
By caring for your loved ones.
Look after them and celebrate happy time,
Create memories with laughter and chime.
Sky full of fireworks, mouth full of sweet,
Caring for the loved ones, is the noblest deed.
Light a lamp of love, blast a chain of sorrow,
They cared for us, now it's our time to follow