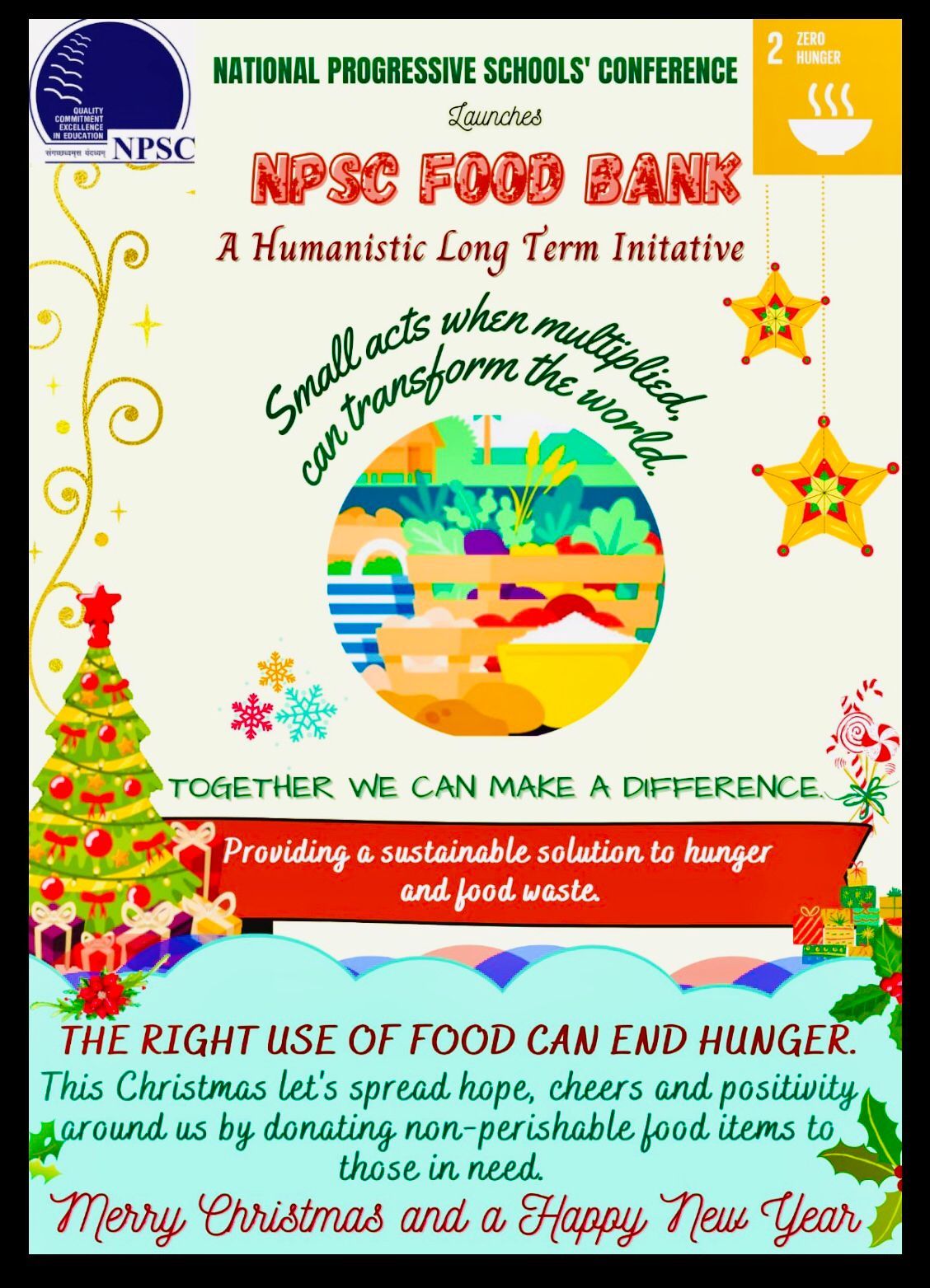 NPSC Food Bank (A Humanistic Long Term Initiative)!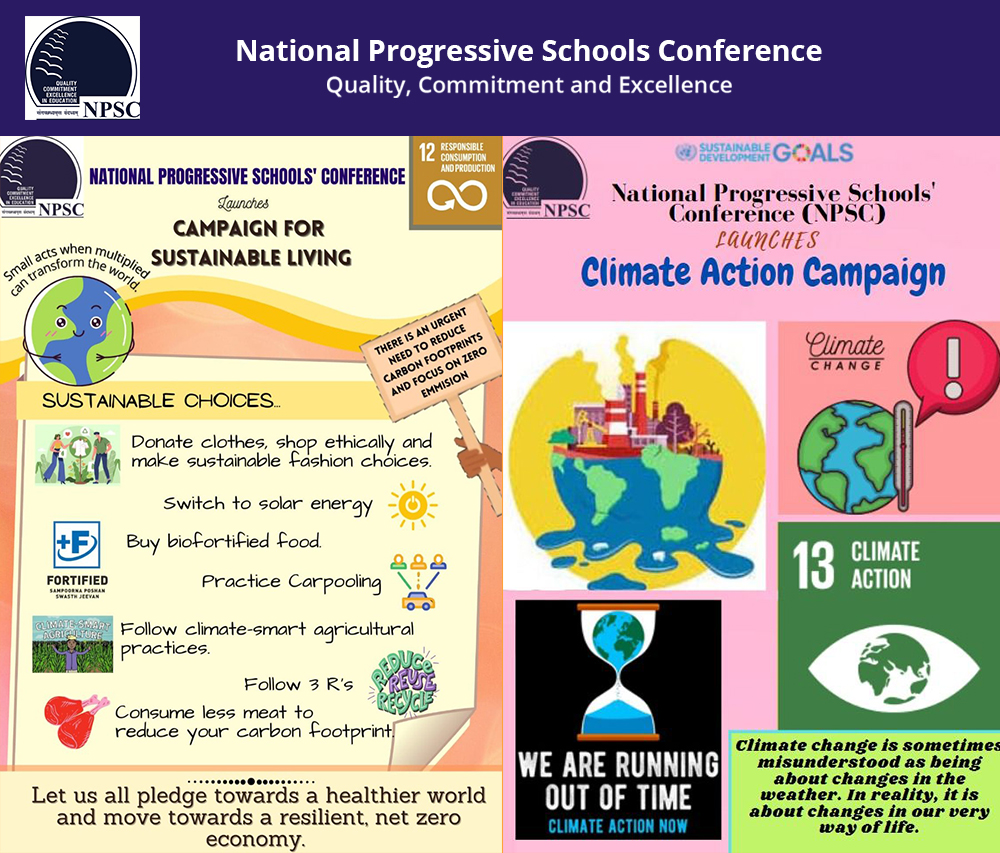 CAMPAIGN FOR SUSTAINABLE LIVING!
NPSC launches Climate Action Campaign with an objective of disseminating knowledge and good practices for sustainable use of natural resources and to sensitise the youth towards reducing their carbon footprint. Science has already spoken about the dire emergency that stares us in the face; the UN chief has sounded "Code Red for humanity" based on the findings of climate scientists. Climate change is a long-term shift in global or regional climate patterns. Often climate change refers specifically to the rise in global temperatures from the mid-20th century to the present. Climate change threatens people with food and water scarcity, increased flooding, extreme heat, more diseases, and economic loss. Even if efforts to minimize future warming are successful, some effects will continue for centuries. These include sea-level rise and warmer, more acidic oceans. Let us all pledge towards greener earth by making climate-healthy choices and contributing towards a sustainable future.