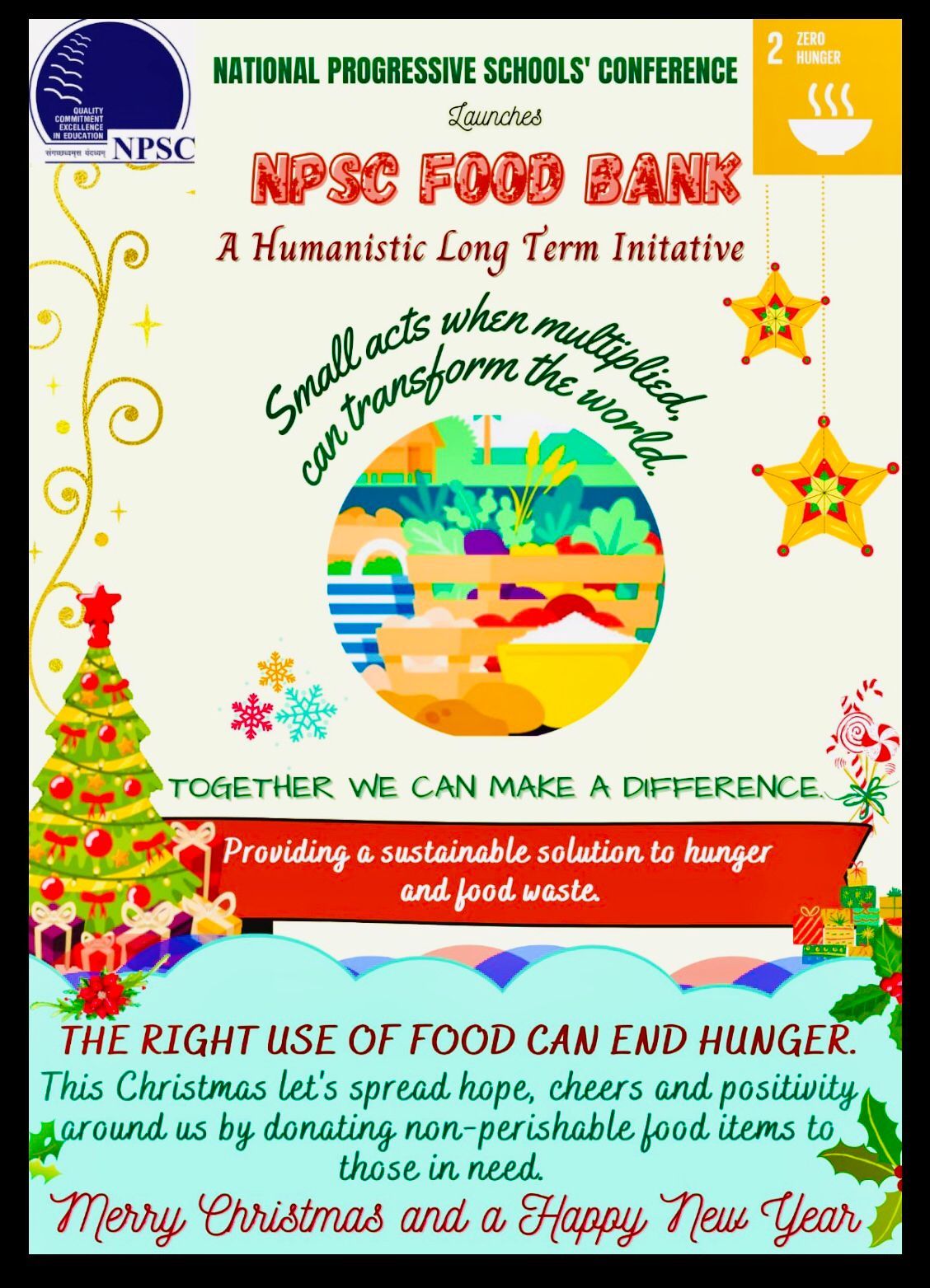 NPSC Food Bank (A Humanistic Long Term Initiative)!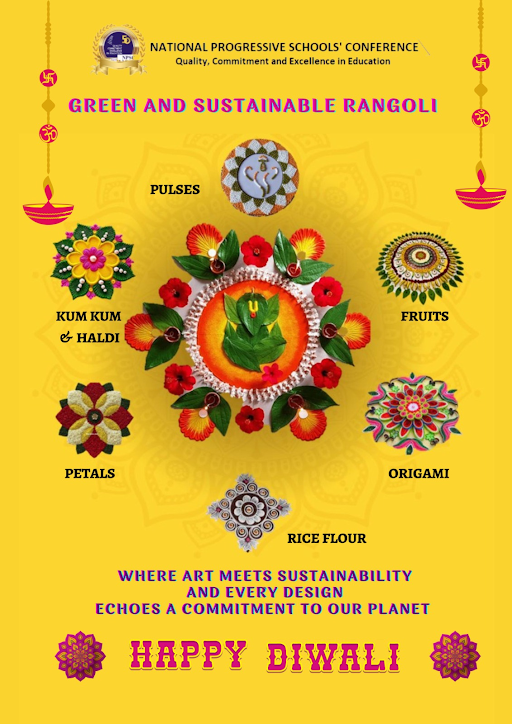 Happy Dhanteras
Wishing you all a Happy Dhanteras and the celebrations begin by invoking the blessings of Goddess Lakshmi, Lord Kubera and Lord Dhanvantari, the God of Ayurveda and health, for wealth, prosperity and well-being
Go Green Breathe Clean, We have got only one Earth
Day:06 Celebrating an eco-friendly Diwali
Celebrating an eco-friendly Diwali is a wonderful way to show our commitment to the environment. One of the most impactful ways to do so is by planting trees. Trees not only add to the beauty of our surroundings but also play a crucial role in maintaining ecological balance. By planting trees during Diwali, we can offset the environmental impact of fireworks and reduce air pollution. This small act can go a long way in preserving our planet and ensuring a brighter, cleaner future for generations to come. So, let's light up our lives with the beauty of nature by planting trees and nurturing the Earth during the festival of lights.
Day:05 Firecracker Alternatives
Celebrate Diwali the eco-friendly way by using eco-friendly firecrackers instead of the ones which create pollution. Take care of your respiratory organs by wearing a mask since the AQI continues to be between 460 & 490 in Delhi /NCR.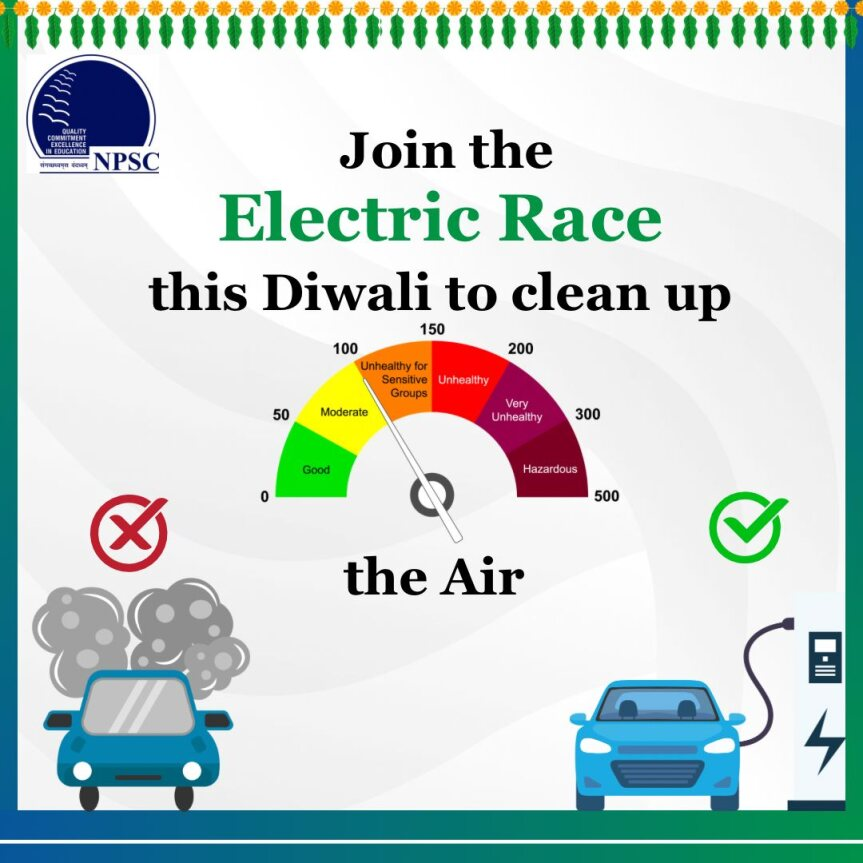 Day:04 Diwali with Electric vehicles
Encourage the use of electric vehicles for travel during festival and reduce carbon emissions.
Day:03 Embracing Nature's Hues: Let's Rethink Rangoli
Join us in this eye-opening journey where students shed light on the dark side of chemical-based rangoli colors. Our planet deserves better!
Discover how we can create stunning patterns using eco-friendly materials and recycled treasures. Bits of reused paper and leaves become our canvas, weaving art from the heart.
And don't forget the plastic waste! We've turned plastic into beauty, creating colorful designs that echo a message of sustainability. #EcoRangoli #SustainableArt #EcoFriendlyLiving #PlasticRevival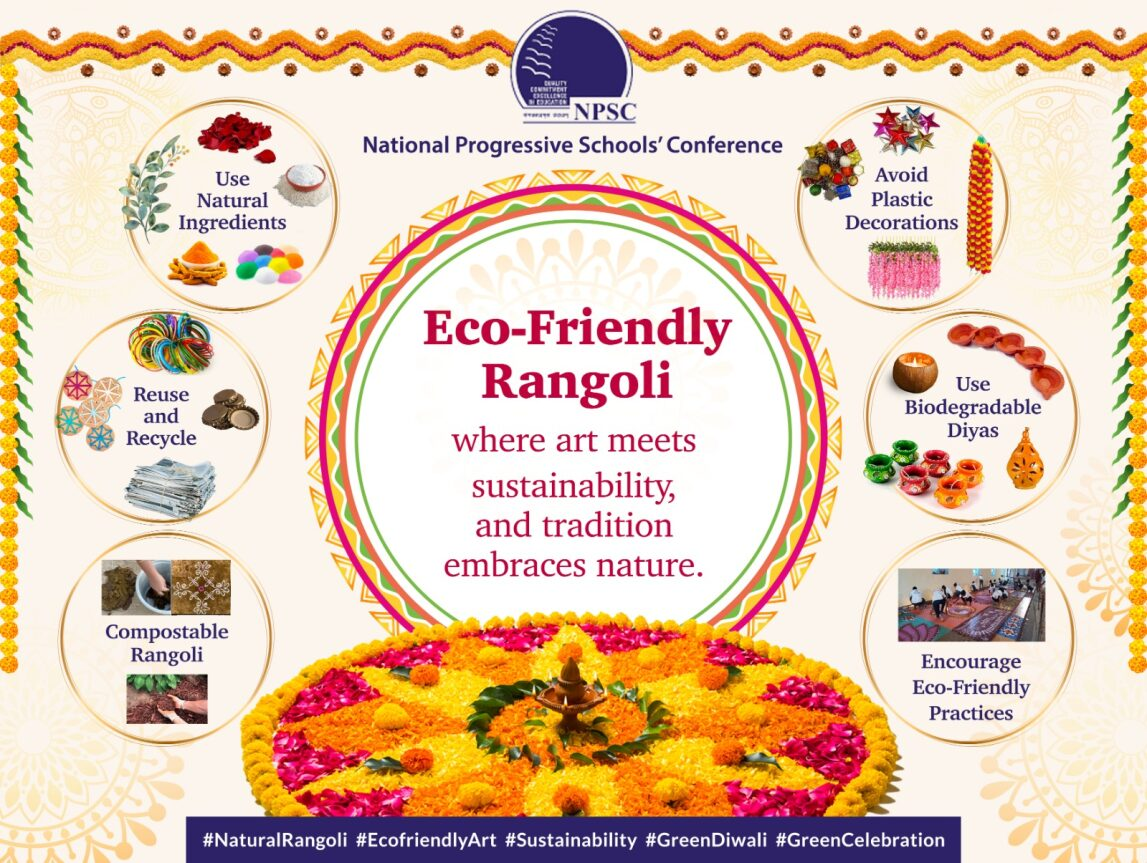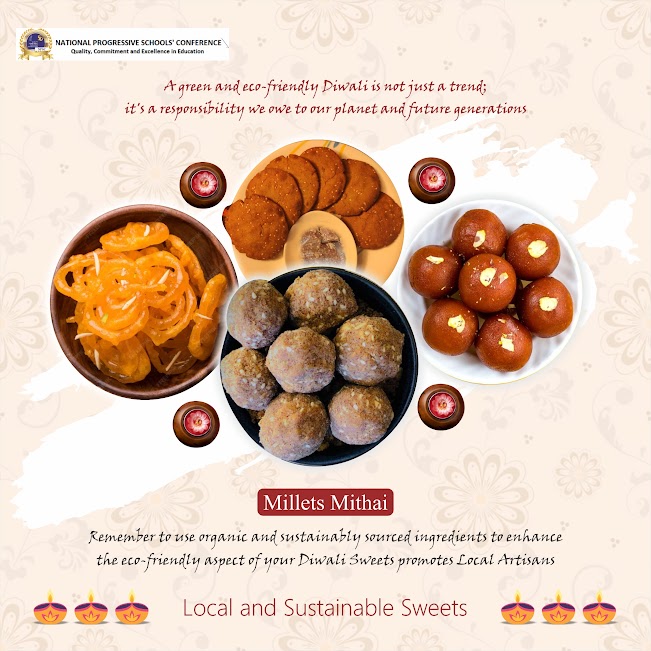 Day:02 Local and Sustainable Sweets:
Emphasize the importance : of supporting local artisans and using sustainable ingredients in making Diwali sweets and snacks.
Day:01
Green or eco-friendly Diwali is the same as the festival of lights we celebrate every year at NPSC , but the difference is that we also ensure that the environment isn't harmfully impacted.
A green Diwali is a festival in which we avoid carelessness and behave like responsible citizens to protect our environment.
Don't Act Mean, Go Green. Celebrate An Eco-Friendly Diwali This Year."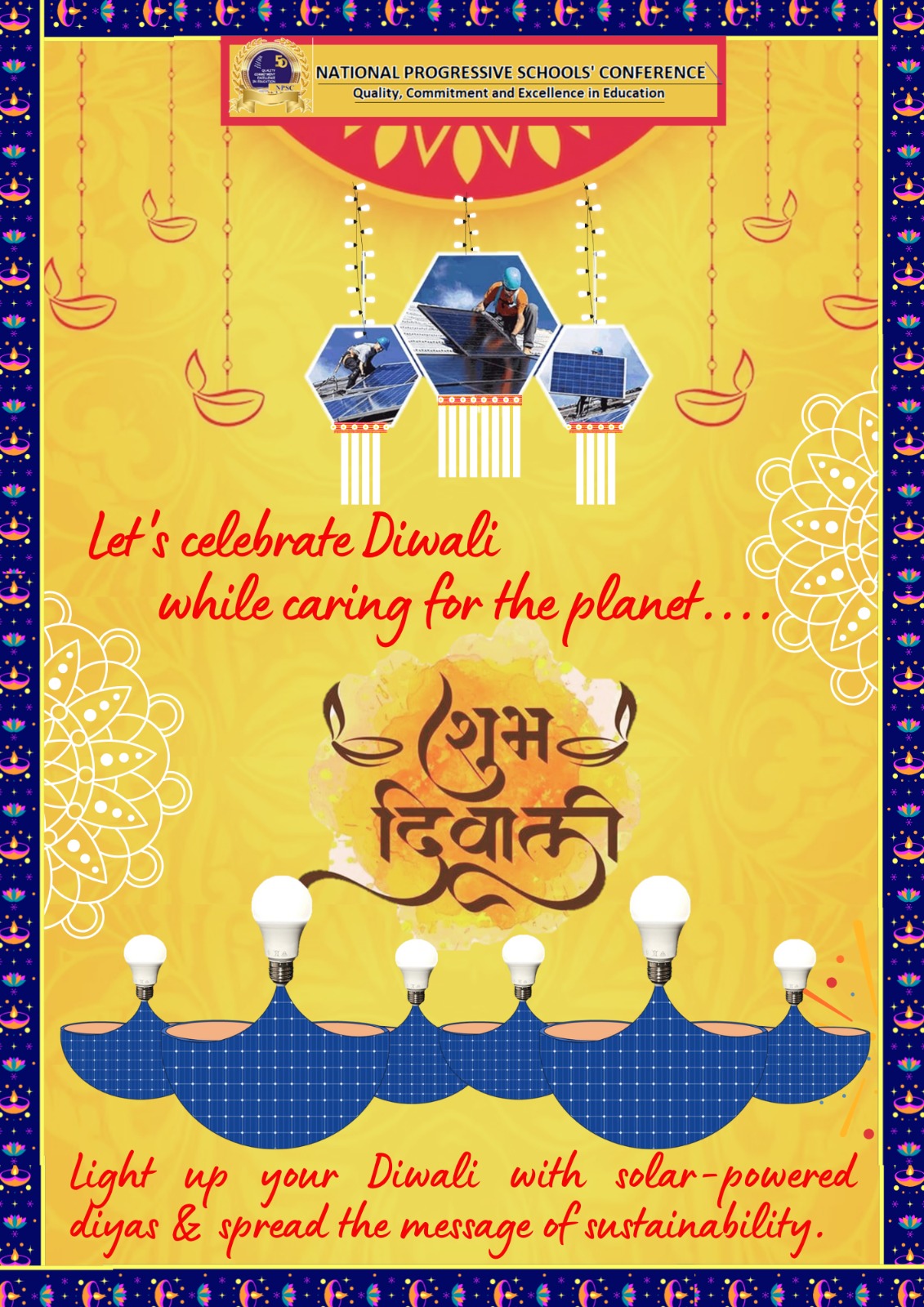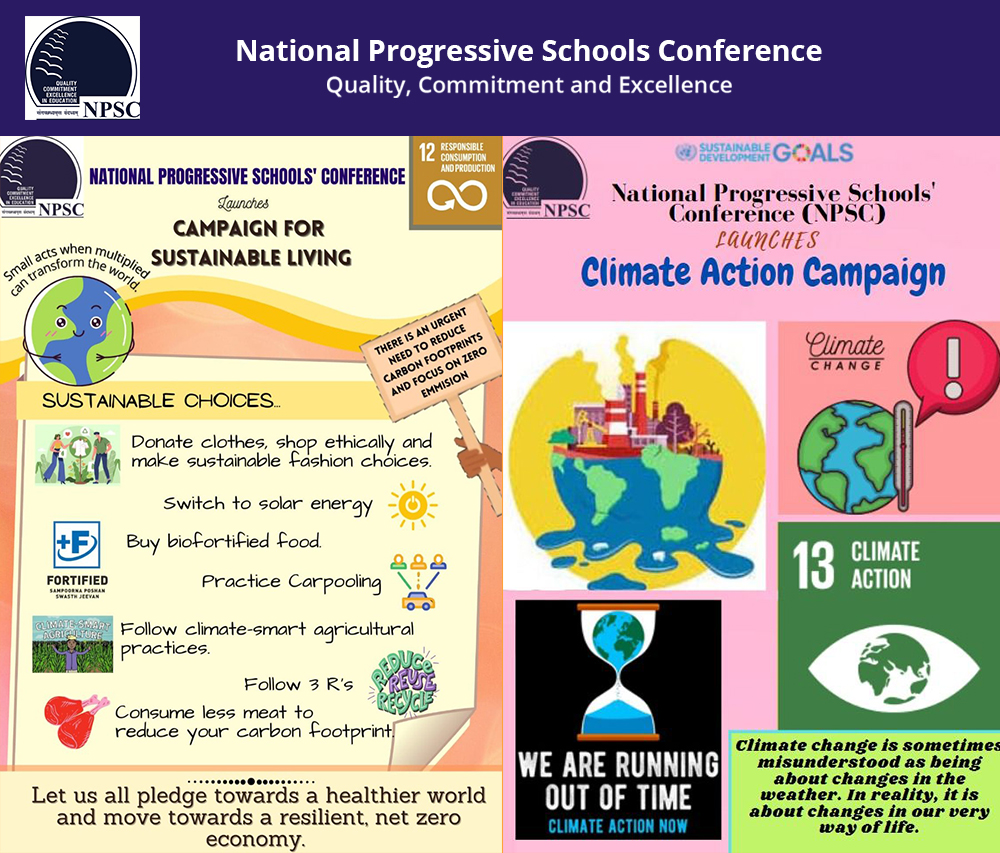 CAMPAIGN FOR SUSTAINABLE LIVING!
NPSC launches Climate Action Campaign with an objective of disseminating knowledge and good practices for sustainable use of natural resources and to sensitise the youth towards reducing their carbon footprint. Science has already spoken about the dire emergency that stares us in the face; the UN chief has sounded "Code Red for humanity" based on the findings of climate scientists. Climate change is a long-term shift in global or regional climate patterns. Often climate change refers specifically to the rise in global temperatures from the mid-20th century to the present. Climate change threatens people with food and water scarcity, increased flooding, extreme heat, more diseases, and economic loss. Even if efforts to minimize future warming are successful, some effects will continue for centuries. These include sea-level rise and warmer, more acidic oceans. Let us all pledge towards greener earth by making climate-healthy choices and contributing towards a sustainable future.