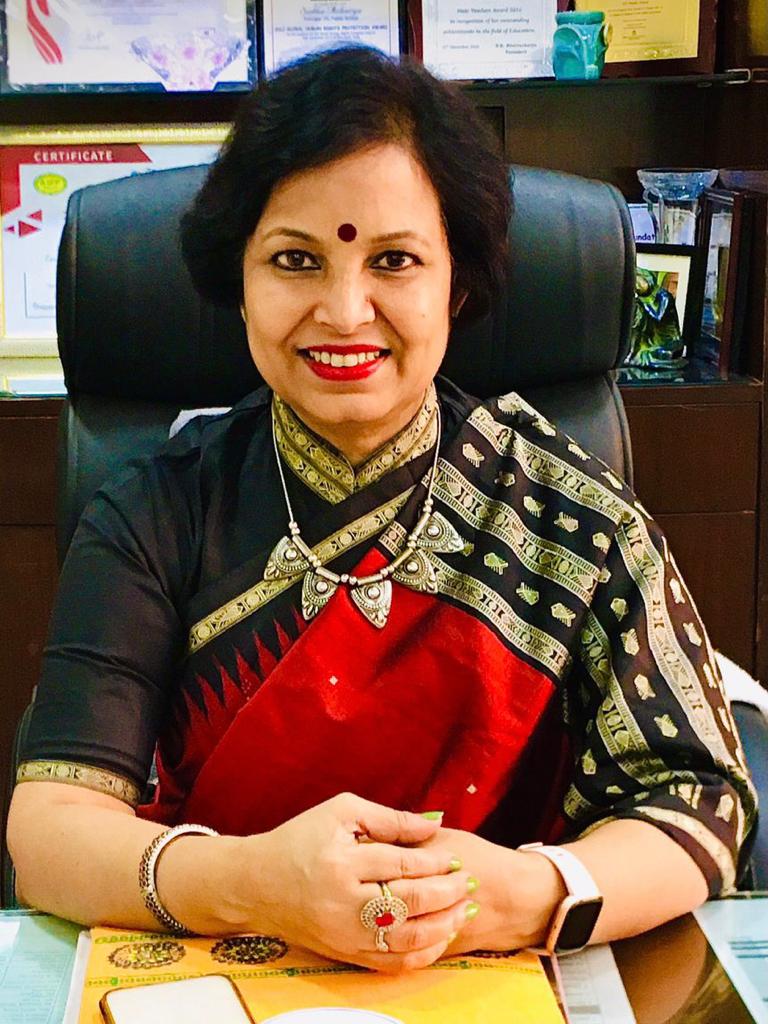 I feel privileged to be part of the glorious journey of the NPSC steered by eminent educationist who have carved a niche from a long lasting commitment to create a nurturing and learning community of inspired & creative thinkers, having an enduring passion to contribute towards nationbuilding.
All of you taught us that ordinary people, when working together, can do extraordinary things. I'm extremely grateful to you for having entrusted with this renewed responsibility and reposing faith in me .Our team look forward to your guidance in making NPSC as progressive as you aspired & envisioned.
Driven by the place of curiosity & consistency, we, the new team look forward to focus on transforming the educational landscape for sustained performance and spearhead the passion imbued in the legacy of NPSC. With so many creative minds at work, I venture to hope that we will soon witness some commendable shifts through strong team building, commitment & standing tall through integration of Head, Heart & Hand.
As I take over the NPSC legacy, I aspire to embrace the paradigm shifts in order to work in alignment with the global & national agenda and facilitate in implementation of the vision 2030.
It is said...
Leadersare best
When people barely know they exists

Of a good leader, who talks little,
When work is done, aim fulfilled,
They will say, "We did this ourselves."
In unison lies our strength.Strength to systematically map future with overarching understanding & implementation of responsive changes.Today, we wish to share our focus areas for realising the vision 2030. I'm sure with the significant epoch making changes made by my seniors willimmensely help our team in this direction.
SHARED VISION OF NPSC TEAM(2021-2023)
To encourage appreciation of art, culture, heritage and history
To create centre of excellence in sports and work for health, wellbeing and fitness
To foster nationalism and love for country
To create opportunities for continuous professional development of teachers.
To strive for equitable and sustainable education by aligning with SDG 4 goals. To empower learners with transferable, unassailable, humanistic skills such as negotiation, kindness, compassion and coexistence.
To instil values of empathy, compassion and care through community outreach programmes.
To consistently work towards Eco restructuring by orienting all the stakeholders on climate change and its impact.
To make a shift from content-based learning to competency-based, to enquiry and decision based pedagogy.
To share and exchange ideas in order to foster intercultural connectedness and create a sense of unified community through National Exchange Program.
To embrace the paradigm shifts from assessment 'of' learning to assessment 'for' and 'as' learning.
To create a nurturing climate based on equity, inclusion and excellence in education where a structured mental health program takes centre stage and social emotional learning is ingrained in the school system. We aim to minimise the divide be it -digital, geographical, gender or CWSN and make provision for least restrictive learning environment.
I count on the team we make& I hope our deliberations will keep burning the flame of knowledge that illuminates human endeavour.
Thank You!
Dr. Sudha Acharya
Chairperson